Gday mates , Just building Ban-Dai's Blitz Gundam GAT_X207 for a Gundam comp here in Perth next month . I've built some cheep ones for my son (5 yr old ) , theres two left from eight . hahaha . So this is my first attempt at a 1:100 scale , but not master grade .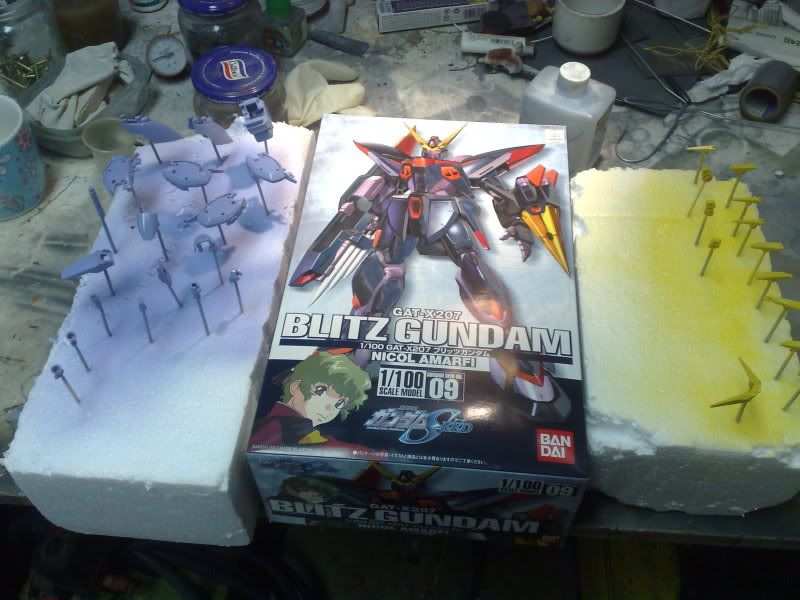 I cut all the parts off the sprues and blu taced them to tooth picks and primed then painted them . whew !
Once than was done assembly was straight forward and only took an evening and some of the next day .
Now I've just gotta build a base .......