I got this resin bust at Telford and finally got around to building it. It is 90% airbrushed, with the rest hand painted. All done with acrylics.
The only thing that needs added is the small wings on his helmet.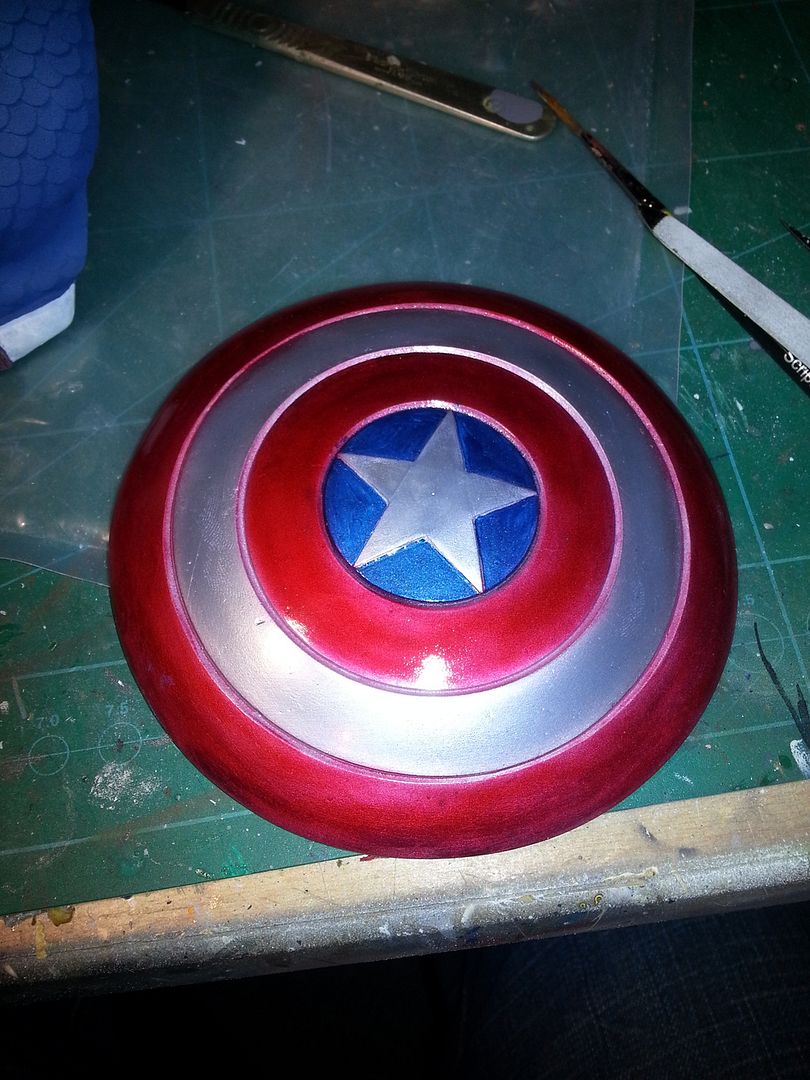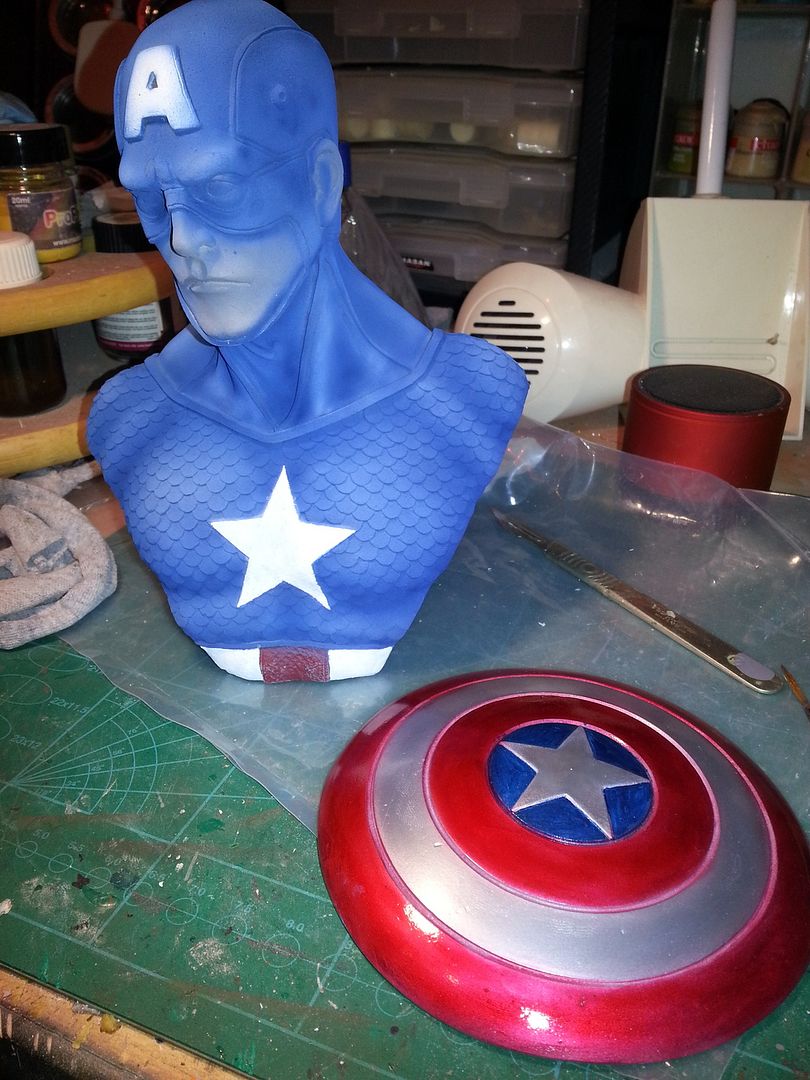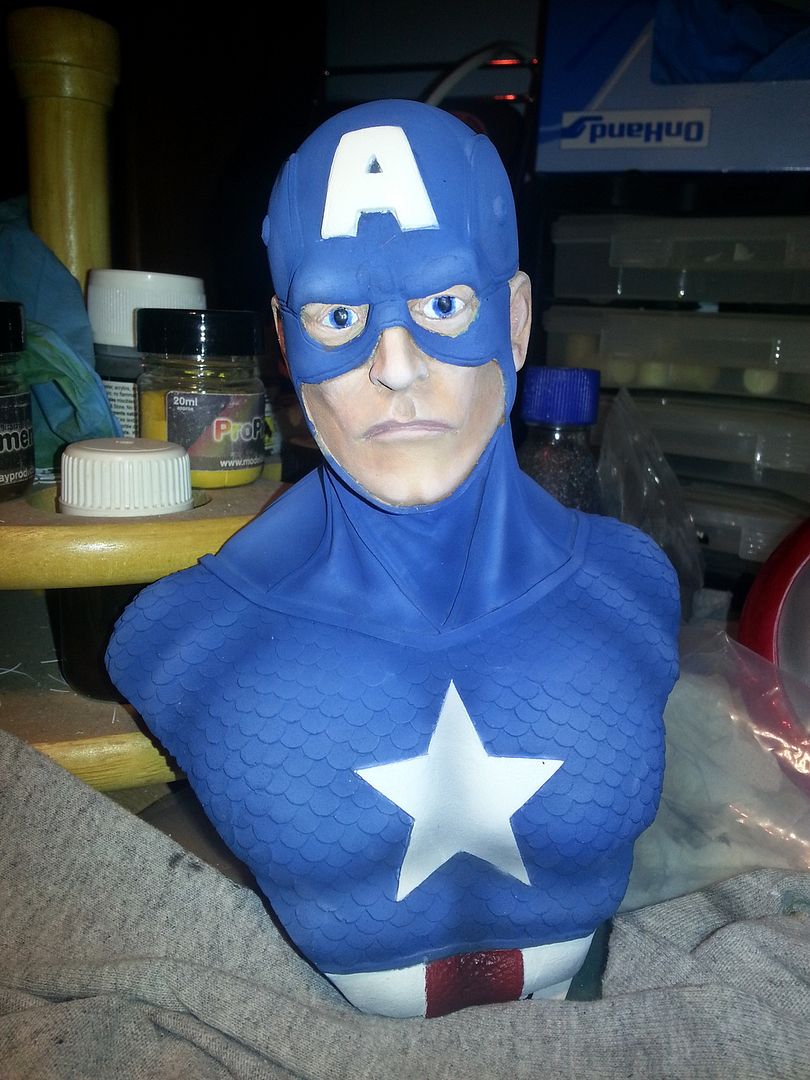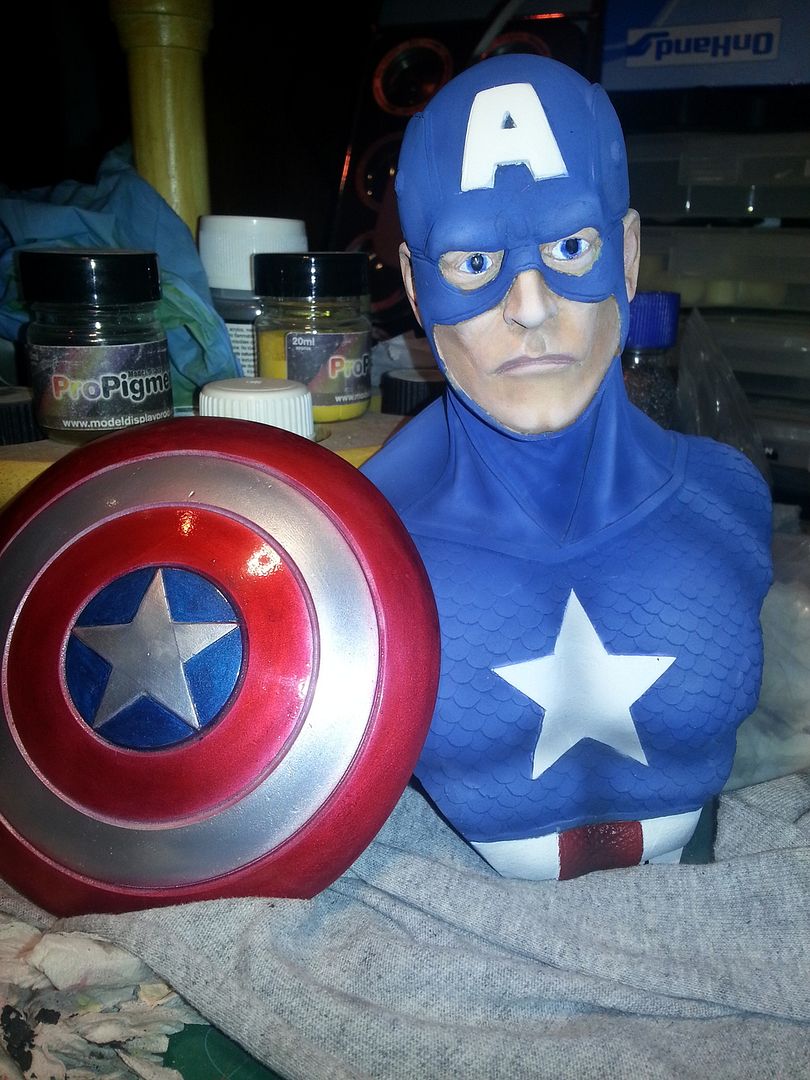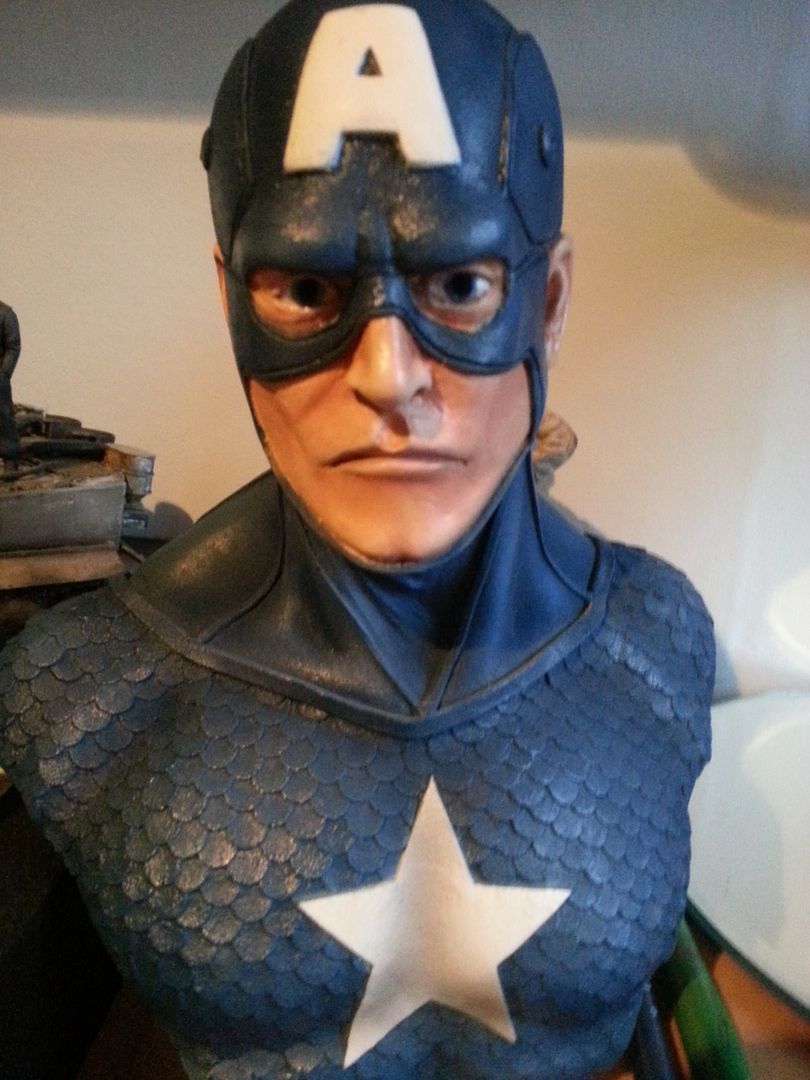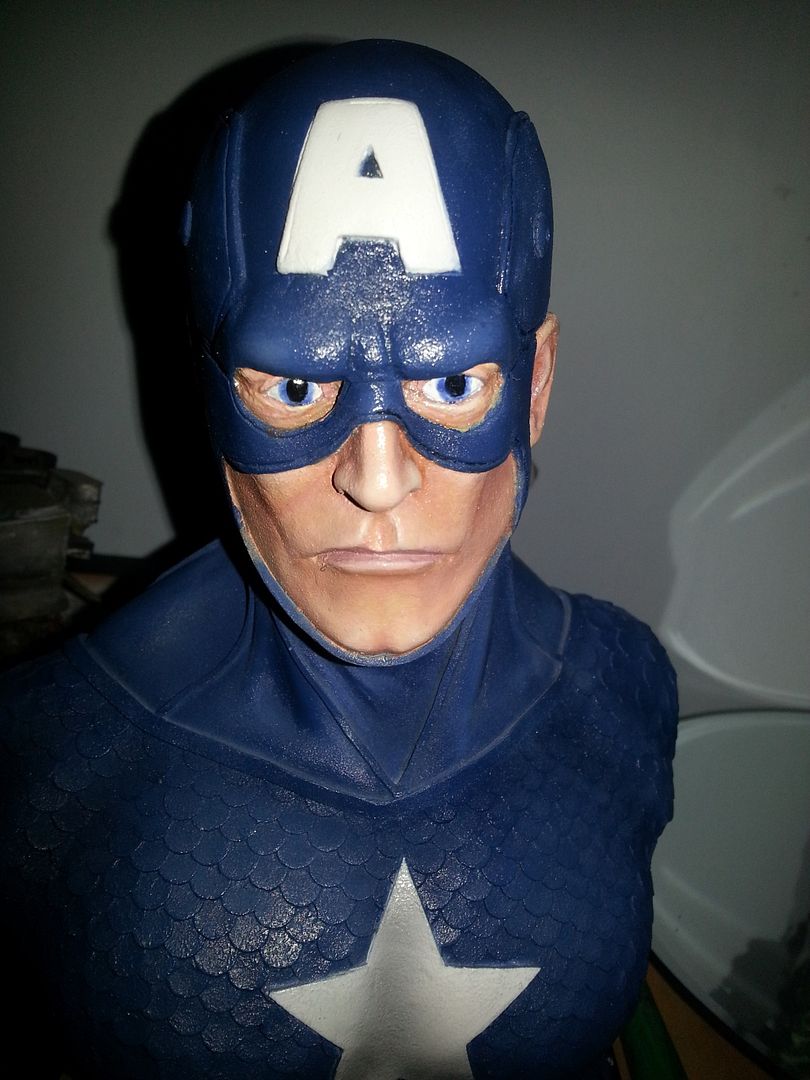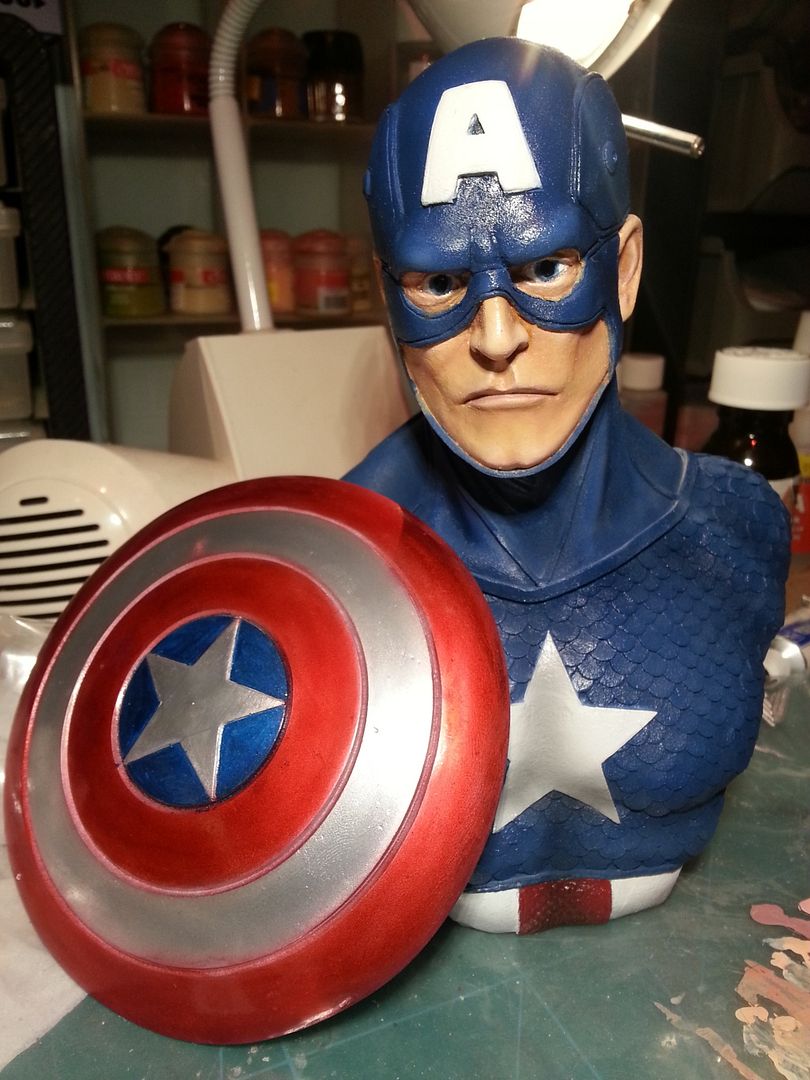 I will add a few more once it is finished. I have given it a coat of satin to tone the shine down.
Pete